If you're having trouble getting your self-install box to activate, we may ask you to send in some pictures of how it has been installed to your vehicle. This is just so that we can double-check it has been connected properly, and help you get your box up and running.
The photos must show the box flat on the battery with the box wires leading to the positive and negative battery terminals.
Try to take photos that look like the below: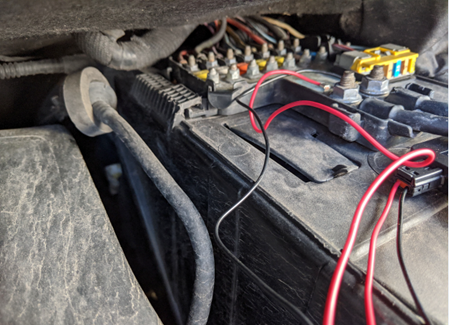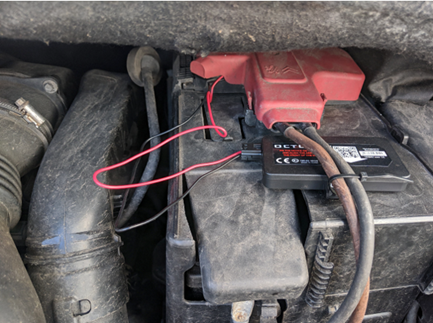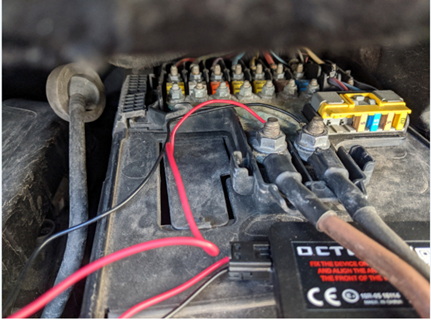 Once you've taken the pictures, you can email them to us at contact@wisedriving.com with your client reference number.