To check the charge on your WiseDriving device, open up the app on your mobile.
You'll see the 'My Account' icon in the top left corner of the screen, we've added a photo below to help you.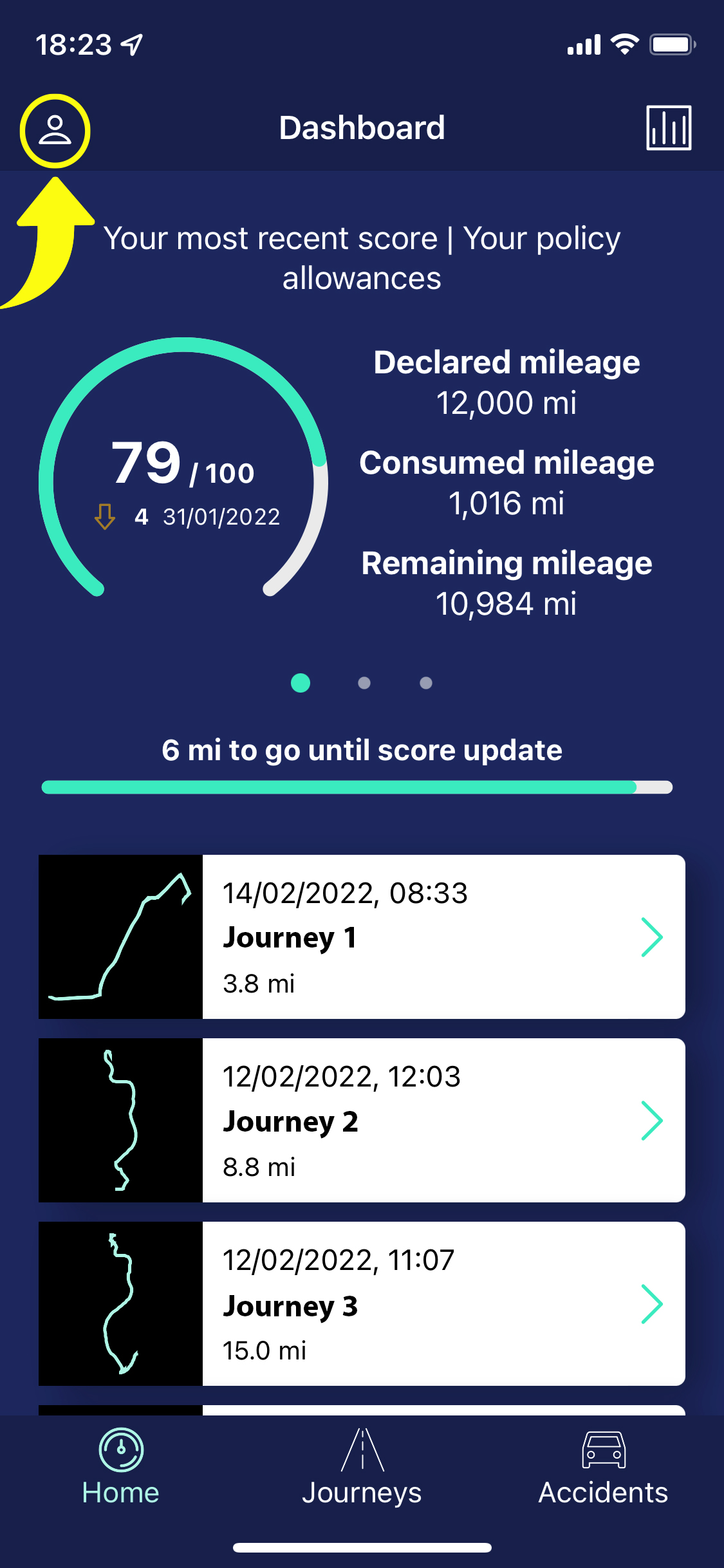 Click the 'My Account' icon and it'll take you to the below screen where you can clearly see the percentage charge of your device.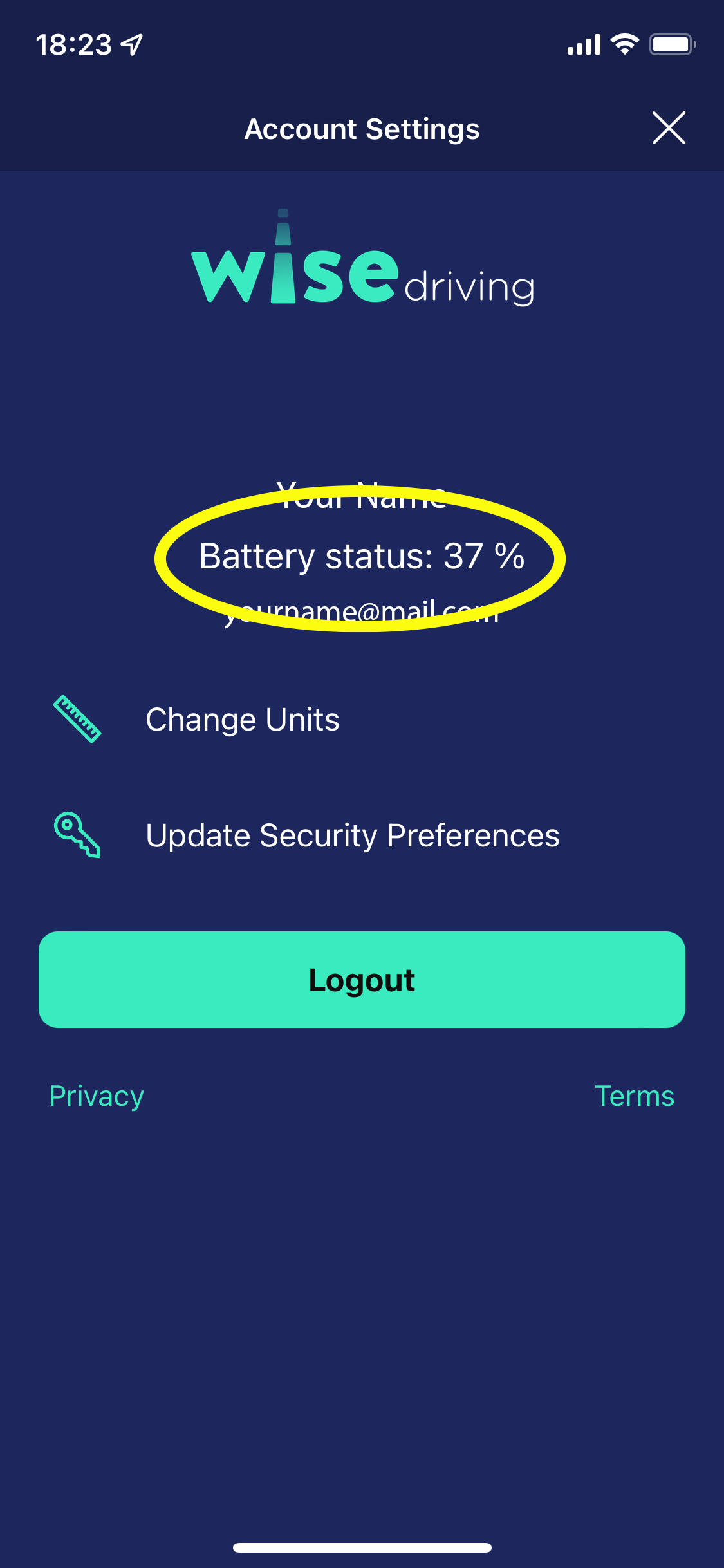 The charge will update every 48 hours, so if it hasn't updated yet, don't worry – just check back tomorrow. If it hasn't updated within 3 days, please give us a call and we'll look into this for you.